Top 13 Backpacking Destinations in the Philippines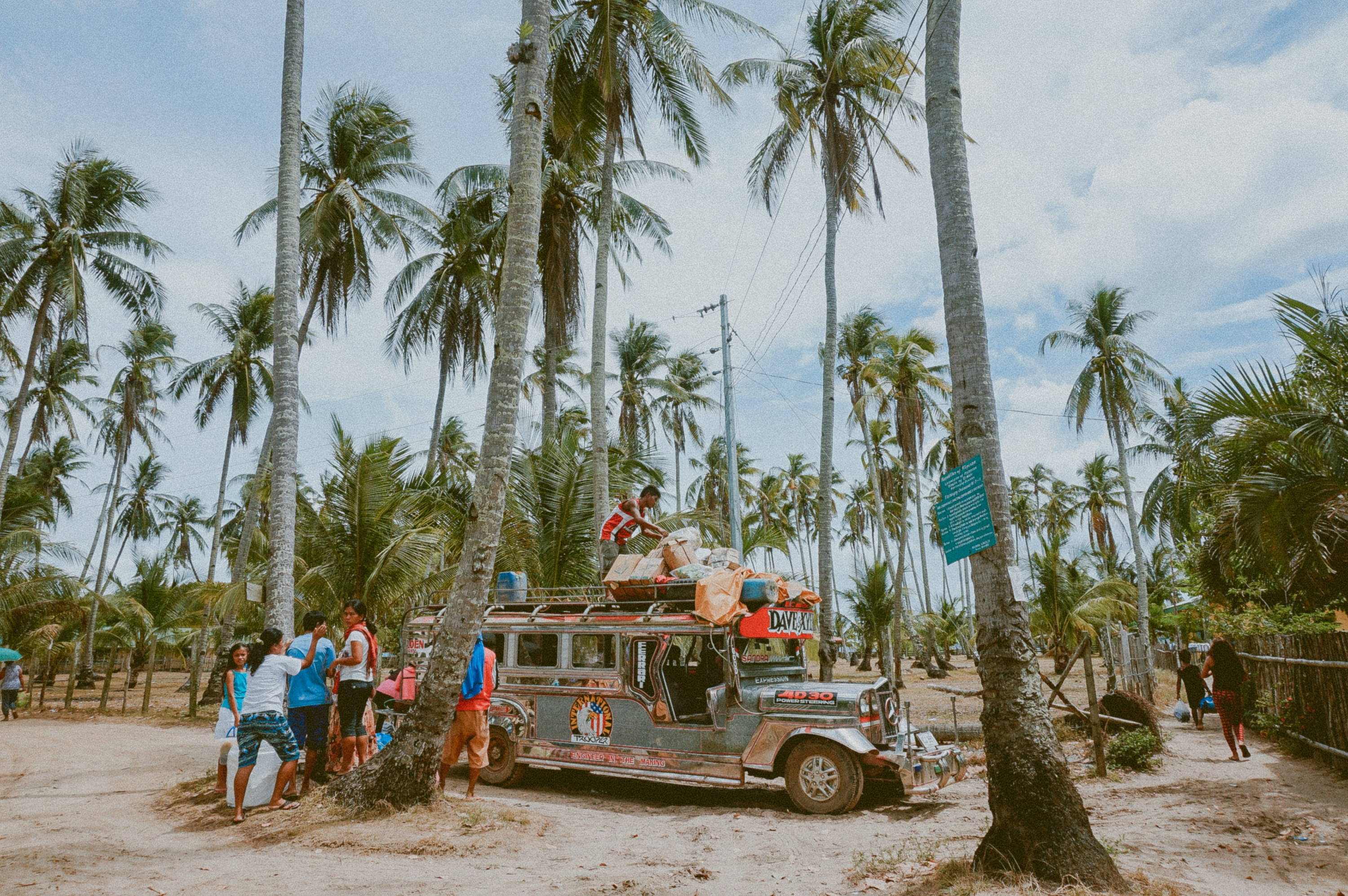 The Pearl of the Orient, Philippines
An archipelago composed of 7,107 islands definitely sounds an exciting destination to be in. Hundreds of pristine white beaches, rich cultural heritage spots, and warm and friendly people are only some of the best things to experience in this country. Whether you're from abroad or just bumming around the corner, traveling here is so easy and cheap. Yes! I'm talking about the beautiful tropical country of the Philippines.
Ready your backpacks and check out these 13 top backpacking destinations from the north down to the southern tip of the Philippines:
1. Vigan City, Ilocos Sur

If you have an appetite for some world-class heritage sites, no need to look further because you can find it in the city located in the western coast of Luzon, Philippines. What makes Vigan City a spectacular backpacker's destination is its successful heritage conservation which takes you down memory lane of the Spanish era. Walking around the old cobblestone street of Crisologo, exploring some old heritage mansions and taking a Calesa ride, which is by the way, their natural mode of transportation, are reminiscent of the past making Vigan a culturally-rich town.

Hailed as the culinary capital of the Philippines, Pampanga prides itself to having the best Filipino-rooted cuisines. From Mabalacat to San Fernando, the amount of foodie spots is enormous. You'll hear nobody that won't talk about their famous sisig and halo-halo when you go backpacking around. If you're a travel junkie or a foodie, or a little of both, then this province in Central Luzon is the perfect place for you.
→ Bag surprisingly cheap deals with these travel must-haves!
Deemed as the birthplace of scuba diving in the Philippines due to its proximity from Metro Manila, Anilao has continued to attract many thrill-seeking souls around the world. There's a lot of things to do in Anilao other than scuba diving. You can actually hop on a boat and go to nearby island of Sombrero and stroll barefoot in the short strip of its therapeutic sandy beaches and go trekking at Mt. Gulugod Baboy in less than an hour.
→ Indulge with these amazing and affordable beach essentials!

This region in the southeastern tip of Luzon showcases some of Mother Nature's glorious abundance. You have got to love everything about Bicol. From the magnificent conical shape of Mayon Volcano to the rushing waterfalls in Naga to visiting eloquent churches around Bicol municipalities, you can never go wrong in Bicol. But wait, there's more! The province boasts to also have the best beaches in the country that can be found on the island of Camarines and in Masbate.
→ Be a free wanderer with these comfortable and stylish outfits!

Do you know what's in the heart of the country? If not, then you should go to the home of the Moriones, the island of Marinduque. The long hours of travel will surely be swept away as you arrive in this peaceful island province. And, then you can go strolling along the strip of the powdery white Palad Sandbar and lay down a mat and meditate your way to nirvana because the serenity of the surrounding. Never leave Marinduque, Philippines if you haven't tasted their sumptuous variety of seafood!
→ Pair your outfit with this exclusive and stylish collection!

Who doesn't love Cebu? Other than being the gateway to other places here in the Philippines, there are many things people don't know about Cebu yet. You might have heard of the whaleshark encounters in Oslob and famous diving spots in Moalboal, those are only some things South of Cebu can offer.
To add more, this part of Cebu province is a haven to some well-preserved century-old churches in the country. Start your visita iglesia from the Basilica Minore del Sto. Nino down to the churches in Carcar, Boljoon and Dalaguete. If you are up for more, then go chase some waterfalls in Argao, Samboan and Badian or go milk cows in Barili.
→ Show your inner soul and release your beauty with these collection!
Have you heard that there's now only one Negros province? No more Oriental and Occidental, only one Negros. With the countless sites to see and things to do here, it's impossible to enumerate each one. Moreover, one would take weeks or even months to visit wonderful sites in Negros, Philippines. This newly stated region must be one of the best backpacking trail for everyone.
→ This gorgeous collection can offer you a lifetime experiences!

One of the unexplored gems in the Philippines is the enchanting volcanic island province of Biliran. Nestled in the eastern part of Visayas, Biliran isn't really that hard to locate since it's only a couple of hours away from Tacloban, the capital of Leyte. Who would've imagined that this volcanic island has its own rice terraces? Oh yes! The rice terraces forms an amphitheater overlooking the calm sea waters of Biliran Strait.
→ Refresh, relax and do sunbathing with a perfect amazing suits!

A decade ago, Surigao del Sur was considerably a typical province in the Philippines that is only passed by people who travel from Davao City to Butuan City and vice versa. But just a few years ago, it has evolved into one of the top-billed backpackers destination in the country. With the enigmatic presence of the Enchanted River in Hinatuan to the mesmerizing beauty of the waters flowing at Tinuy-an Falls in Bislig. One wouldn't think twice about getting here in a heartbeat.

Blessed with rich fertile grounds, Bukidnon has been known to be the food basket of Mindanao, Philippines. Nestled in the highlands of Central Mindanao, Bukidnon is a destination not to be missed. The unpretentious beauty of the mountains and the soothing chilly breeze makes it a perfect place to get away from the hubbub of the city life.
→ Carry a versatile and sturdy bag for more of your travel convenience!

It doesn't matter how far you have traveled, but what's important is the essence of your journey. In Davao Oriental, the untouched paradise facing the Pacific, you've got to appreciate the simplicity of the place and the warm people living in there. Make a stop in the town of Caraga and witness one the most beautiful sunrise you could ever gaze in your entire life.
→ Set your heavy dose of fun and excitement with this lovely collection!

South Cotabato isn't only for the brave and courageous. Although hearing some news about rebels and terrorism might scare you, but I can guarantee that its as safe as your homes. Lake Sebu, a placid lake surrounded by rolling mountains and lush rainforest, is a must-visit natural beauty in South Cotabato. This is an opportunity to meet some indigenous tribes in the country like the T'Bolis, Tirurays, Ubos and Manobos.
→ Style yourself with these accessories and seize your moment!

A paradise in the southernmost tip in the Philippines is the underrated island province of Tawi-tawi. It shares sea borders between Malaysia and Indonesia. The ethereal beauty Mt. Bud Bongao is one of the province's best offerings to people who want to go on an adventure here. And, the unspoiled waters of Tawi-tawi is a treasure-trove to a wide variety of marine species.
→ Experience a memorable trip with these great bargains!
Start planning your exciting adventure in Philippines, and experience it's magical atmosphere, culture, and history of the city, start planning your visit with Trekeffect!
Share Your Travel Experiences With Us
We want to hear from you! What are your thoughts on the article? What did you find most interesting and do you have any of your own experiences you can you share with us to make this article even better? Let us know in the comments!
---
Back to Travel