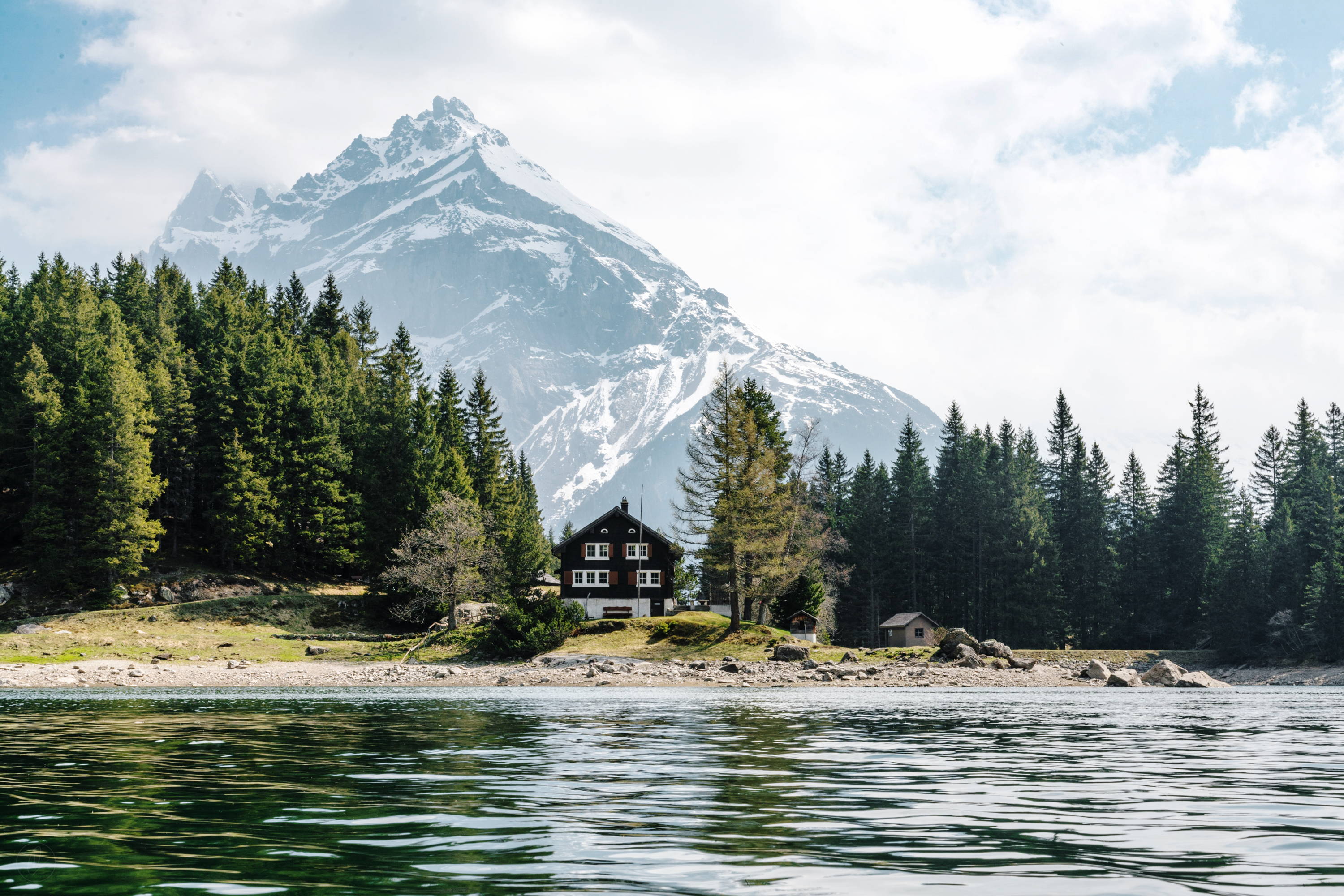 The Most Beautiful Lakes in Switzerland
Whether you're looking for a tour or want to explore the lakes surrounded by the Alps on your own, you're in luck. Switzerland has a wide array of attractions for travelers, from their museums and cultural attractions to natural attractions like the mountains and lakes.
If you're a traveler who enjoys the sight of crystal clear lakes and doesn't mind a bit of a hike, the landscapes and lakes of Switzerland are the perfect choice for you.

The Five Lake Classic Tour in Pizol takes 4-5 hours and is an option for travelers from July to October. On this tour, you'll view the Wangersee, Wildsee, Schottensee, Schwarzee and Baschalvasee lakes. The trip begins in Wangs and includes travel by cable car and chairlifts. This hike covers approximately 11 kilometers.
→ Reveal your hidden glow and look hotter with this sexy collection!

On the borders of Switzerland, Germany and Austria, sits Lake Constance. This waterway is popular for those who enjoy water sports. Constance is the largest lake in Central Europe and is fed by the Rhine River. The lake serves as a water source for communities in southern Germany.
→ Show your inner soul and release your beauty with these bikinis!


Described as a lake with the shape of a banana, Lake Zurich is bordered by the cantons of Zurich, St. Gallen and Schwyz. This particular lake is popular with steamer ships, and cruises that showcase the stunning Swiss landscapes. Along the western shore, often called Lake Promenade, visitors can explore a variety of parks, gardens and walkways. Bicycling and sunbathing are allowed on the banks of the lake during the warm weather months.
→ Go wild with your style for your unforgettable tour in Lake Zurich!

South of the Alps sit Lake Maggiore, which, like Lake Como, formed from a glacier. The long, narrow lake is one of the region's largest, measuring 65 kilometers long and one to four kilometers wide. This natural treasure is located north of Milan, and is just a ferry ride away from three separate islands - Isola Bella, Isola Madre, and Isola dei Pescatori.
→ Browse these city-chic apparels for your surreal escapade!

Lake Lugano is a popular water sports destination. It's not uncommon to find lake visitors participating in a wide range of water sports – from sailing or stand up paddling to rowing and even undersea diving. If water sports aren't your idea of fun, consider a cruise with the Lake of Lugano Navigation Company, which offers hourly lake tours, along with a variety of other cruises.
Located between southeast Switzerland and Italy, the majority of this lake (63%) is located in Switzerland, with 37 percent in Italy, so you could get the best of both worlds in one trip. Visit Switzerland, cross the lake and visit Italy.
→ Experience a memorable trip with these great bargains!
Switzerland is one of the most beautiful countries in the world, so don't miss out. Plan your trip with Trekeffect!
Share Your Travel Experiences With Us
We want to hear from you! What are your thoughts on the article? What did you find most interesting and do you have any of your own experiences you can you share with us to make this article even better? Let us know in the comments!
---
Back to Travel