Children's Literature Destinations
Explore children's literature destinations, the home of your favorite stories and their authors. 
If you're a parent who wants to instill a love of novels and books in your child, or one who wants to visit the places that inspire the whimsy of childhood, there are many places, in the United States, England and Scotland that just might fit the bill.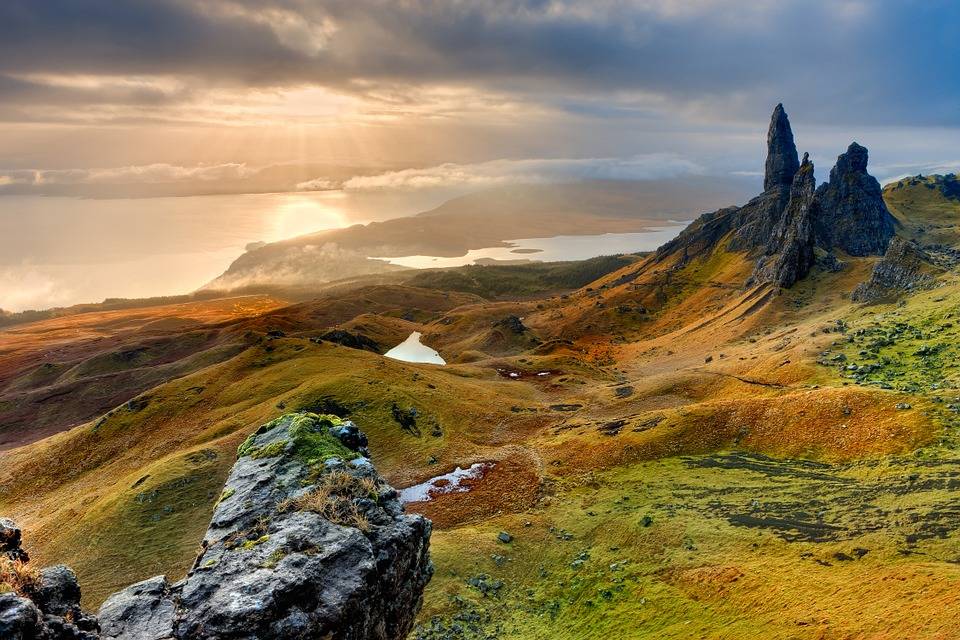 For fans of Dr. Seuss' works, The Springfield Museums features five separate museums, including a sculpture garden dedicated to Seuss' characters and works – especially "Horton Hears a Who" and "The Cat In the Hat."
Green Gables Heritage Place
The Roald Dahl Museum and Story Centre
At Great Missenden, Buckinghamshire, England, the Roald Dahl Museum and Story Centre celebrates the life and works of Roald Dahl. The author of "James and the Giant Peach," "Charlie and the Chocolate Factory" and "Fantastic Mr. Fox," is honored with multiple exhibits and galleries for children ages 6-12. Visitor can even walk through the author's hut, where he wrote. He called this his "little nest."
In Dumfries, Scotland, J.M.Barrie began to envision a magical place he called Neverland. This was at the home of a friend, Stuart Gordon, who invited him to join in pirate adventures as a young boy. There are efforts underway to turn the location into a children's literature center.
Fans of Mark Twain's "The Adventures of Tom Sawyer" can explore the same caves that inspired Tom and Becky's travels through the famous caves scenes. The Mark Twain Caves are accessible through a guided tour.
If you're planning a trip to Scotland and have fans of "Harry Potter" in your travel party, there are several locations to explore. The Glenfinnan Viaduct is the scene of the iconic Hogwarts Express trips. You can take the West Highland Rail Line across the viaduct and back. You may even find a Harry Potter train to take – sometimes a Jacobite Steam Train crosses the viaduct.
Going to Glencoe, you can stay near the Clachaig Gulley, where scene at Hagrid's Hut were filmed. The hut no longer stands there, but you can still experience the outdoor scenery.
At Steall Falls, in Glen Nevis, you can see where the dragon battle was filmed for the fourth movie, "Harry Potter and the Goblet of Fire."
Waterville Valley, New Hampshire
For fans of the spunky little monkey named "Curious George," the Margaret and H.A. Rey Center and the Curious George Cottage are two must-visit location. Each August, there is a family-centric festival at the Curious George Cottage, to celebrate the mischievous little monkey and his creators.
Mark Twain fans can explore the Mark Twain House and Museum – all 25 room of his residence – through guided tours. After the tour, there's the museum to explore, right next door. The museum includes exhibits, a documentary to view and often special exhibitions about the author.
If your child loves to read or you are feeling nostalgic, don't waste any more time - head over to Trekeffect and plan a family literary getaway
Book Your Trip: Logistical Tips & Tricks
Shop for Travel Essentials
Get all of your essential travel gear right from our store. We hand pick the best travel products. Get everything from luggage to camping gear and other travel accessories for your trip.
Find cheap flights using SkyScanner. This search engine is are our favorite, making sure you get the best deal for tickets all over the world. They are great at aggregating flights from multiple providers.
If you're looking for a hostel, you should book it with Hostelworld. If you want to stay somewhere else, book with Booking.com. Their hotel system usually offers the best rates out of any provider worldwide.
Don't forget travel insurance
Protects yourself against illness, injury, theft, and even cancellations with travel insurance. You're buying comprehensive protection in case anything goes wrong. We never recommend traveling without it. We've been using World Nomads, a great company, with great service and highly recommend them.
- World Nomads (for everyone below 70)
- Travelx Insurance (for those over 70)
Disclosure: Some of the links above may be affiliate links, and at no additional cost to you, we earn a commission if you make a purchase. We only recommend products and companies we use and the income keeps the community supported.
---
Back to Travel