The Best Castles In Europe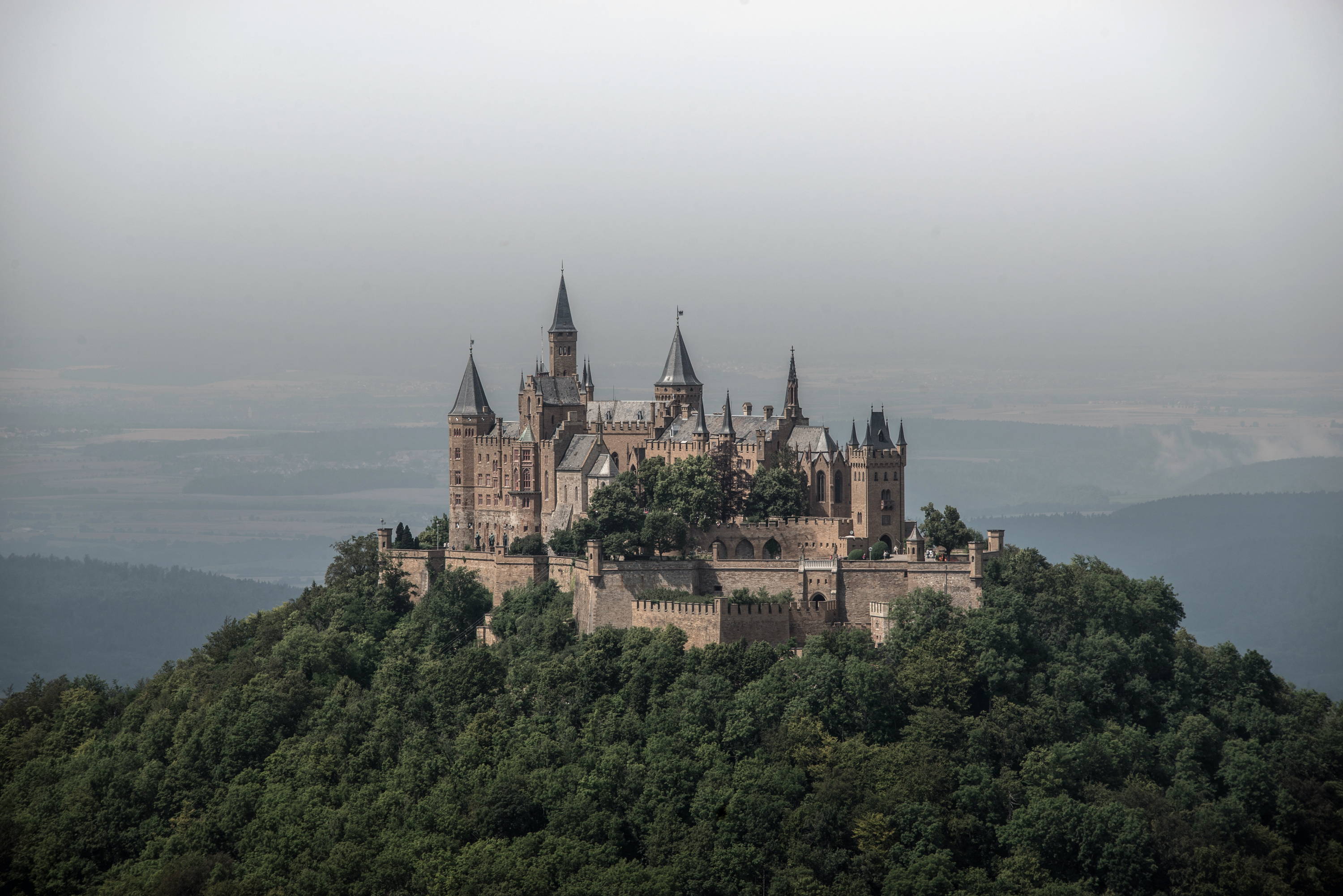 The great architecture and beauty of European Castles
Castles tend to fascinate travelers' minds, bringing romantic visions of medieval royalty, or, in some cases, fairy tales. It is a type of fortified structure built during the middle ages predominantly by the nobility or royalty and by military orders. Throughout Europe, there are dozens of castles that capture people's imaginations.
Below, you'll find the most well-known castles in countries around Europe:
Castle Neuschwanstein, Bavaria, Germany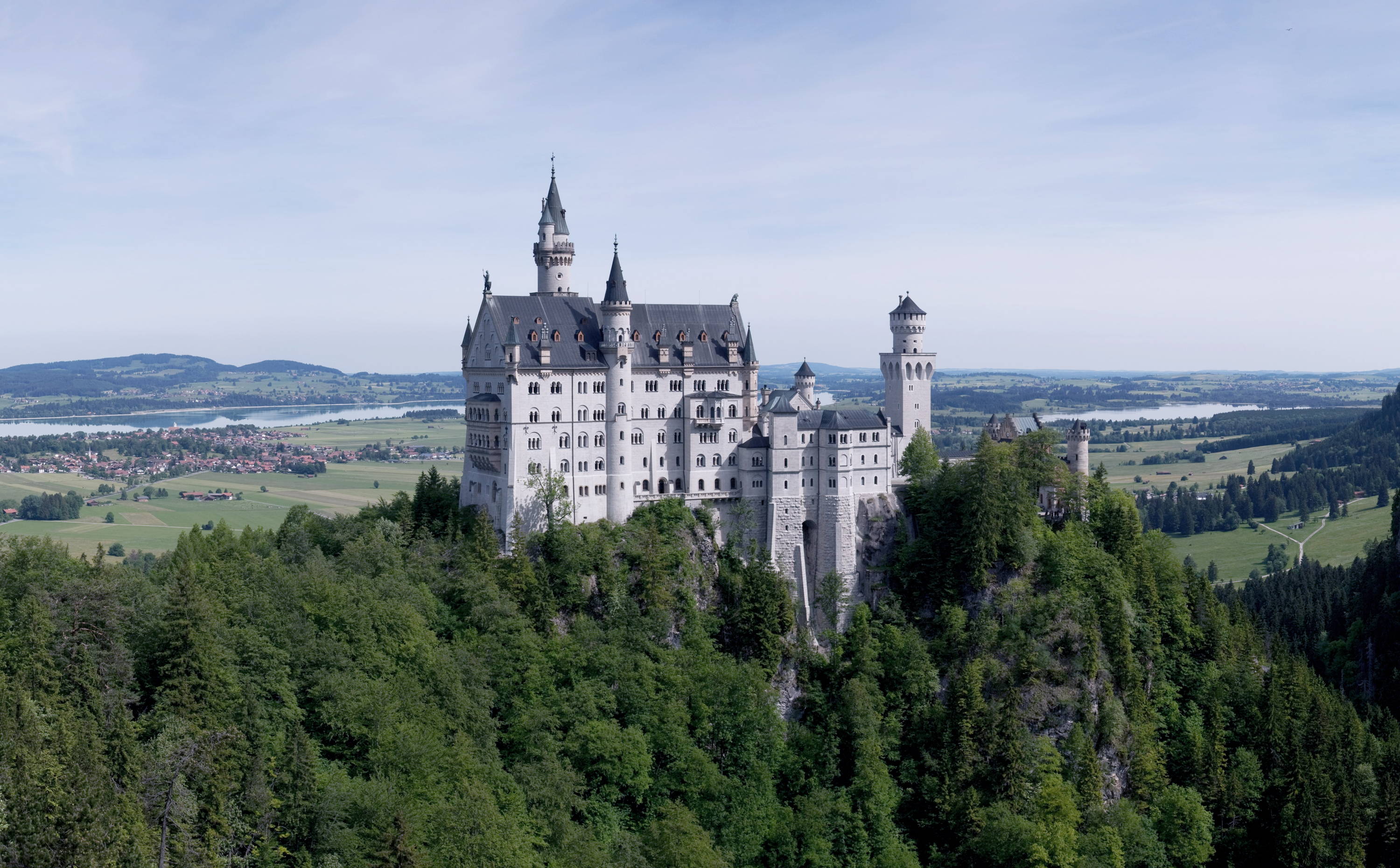 Often called the Cinderella Castle because of its inspiration of Cinderella's Castle in Walt Disney's Magic Kingdom, the Castle Neuschwanstein has stood far longer than that which it inspired. King Ludwig II began building the castle that he would eventually retreat into, in 1869. After his death, the castle opened to the public in 1886, and now more than 1,300,000 people enter the castle each year.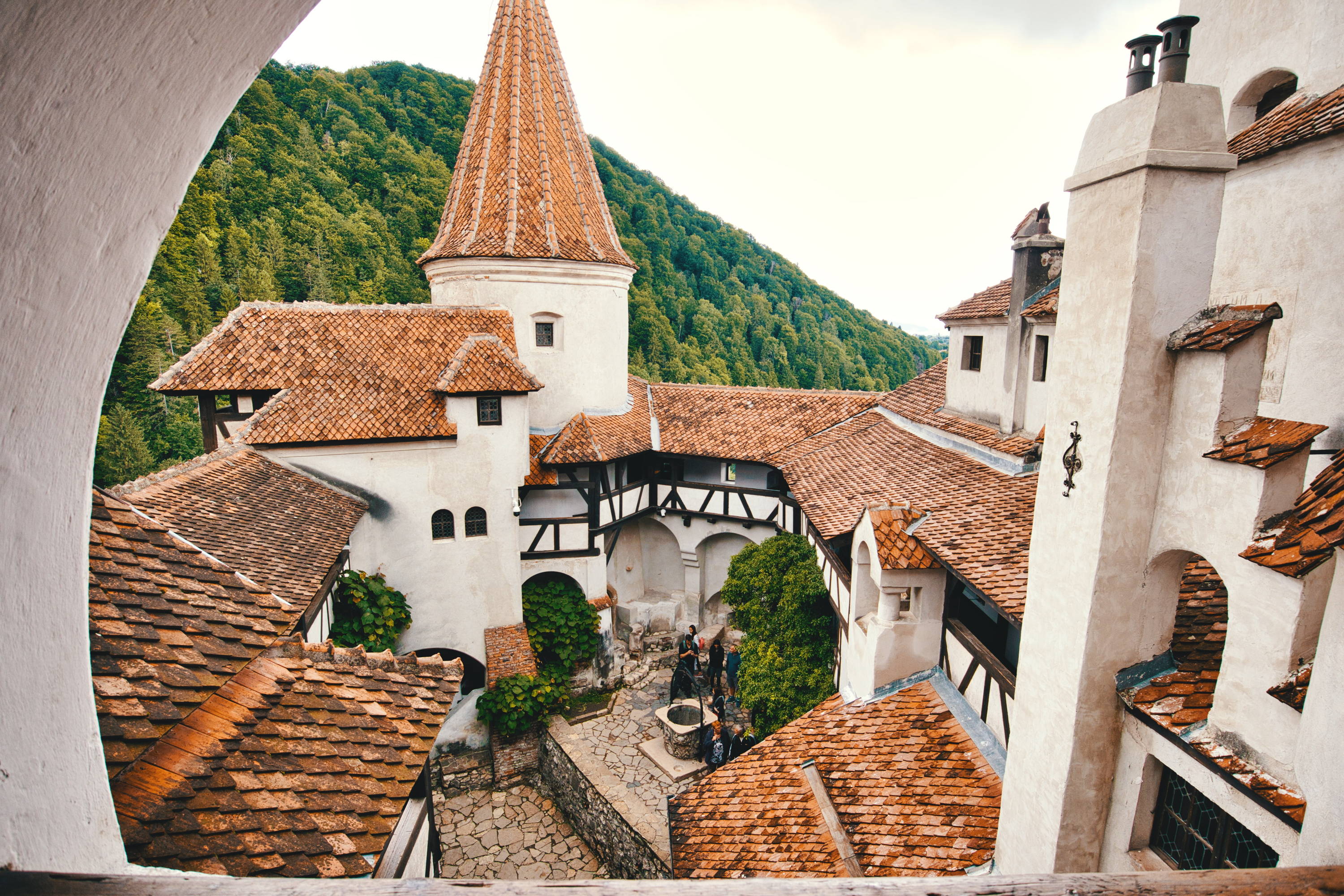 In the Rucar-Bran Pass, between two mountain ranges, sits Bran Castle, in Romania. This famous castle was first mentioned in letters from a Hungarian named Ludovic I D'Anjou, in 1377, and over the centuries it has slipped from one owner to the next. Bran Castle is most famous for its representation in Bram Stoker's "Dracula." Bran Castle's narrow passageways, nooks and secret chambers are said to be the perfect places to hide a vampire away. According to the Brasov Travel Guide, Vlad Tepes, the figure who inspired Stoker's novel, took up residence in Bran Castle for a few weeks during his lifetime.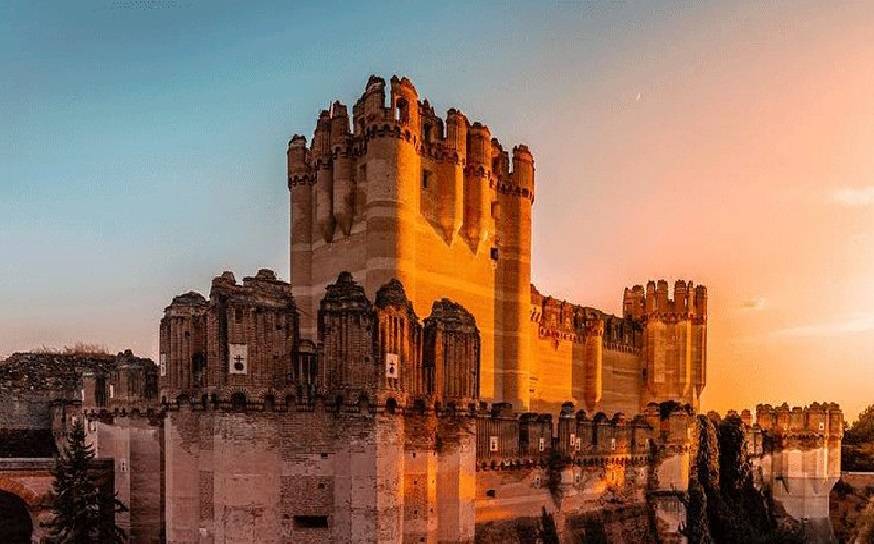 Built in 1453, the Castle of Coco is located in Coco, Spain. This castle boasts three sides and a rock base that once protected the structure from attacks by invaders. With a moat and two walled enclosures, this castle was known for its impregnability throughout the centuries. Visitors can explore the Hall of Secrets, a chapel and an armory. Its architecture mixes Moorish details with western military building styles.
Hohensalzburg Castle, Austria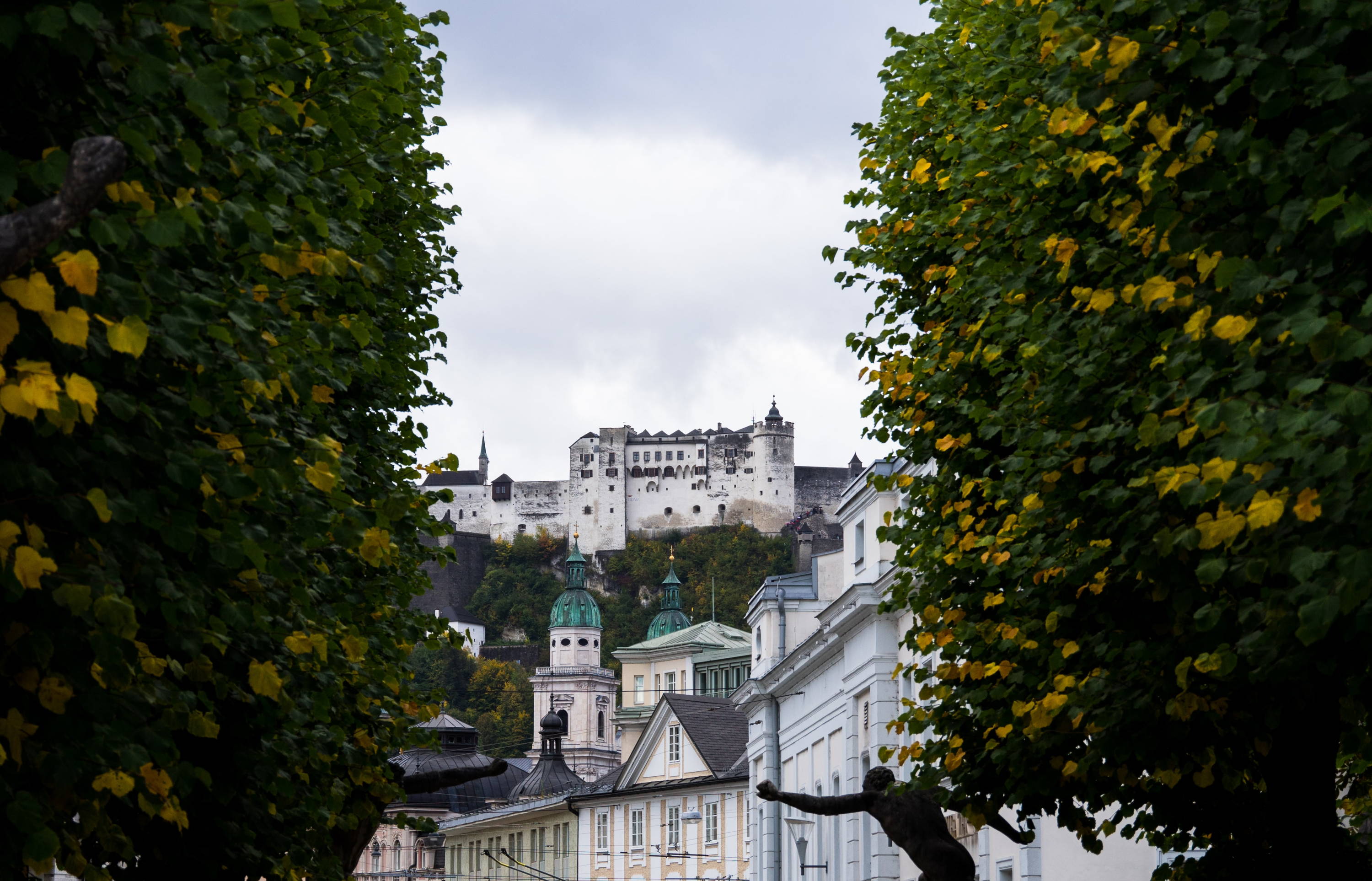 This 1077-constructed castle is also called Hohensalzburg Fortress. It is largest preserved fortress in Europe, according to Salzburginfo.org. Prince Archbishop Wolf Dietrich was detained in the castle from 1612 until 1617, when he died. Visitors can take the funicular railway or even walk to the fortress, where they can explore a museum, concert hall and see the castle's seven towers.
→ Equip yourself with these functional traveling essentials!
Palácio da Pena, Portugal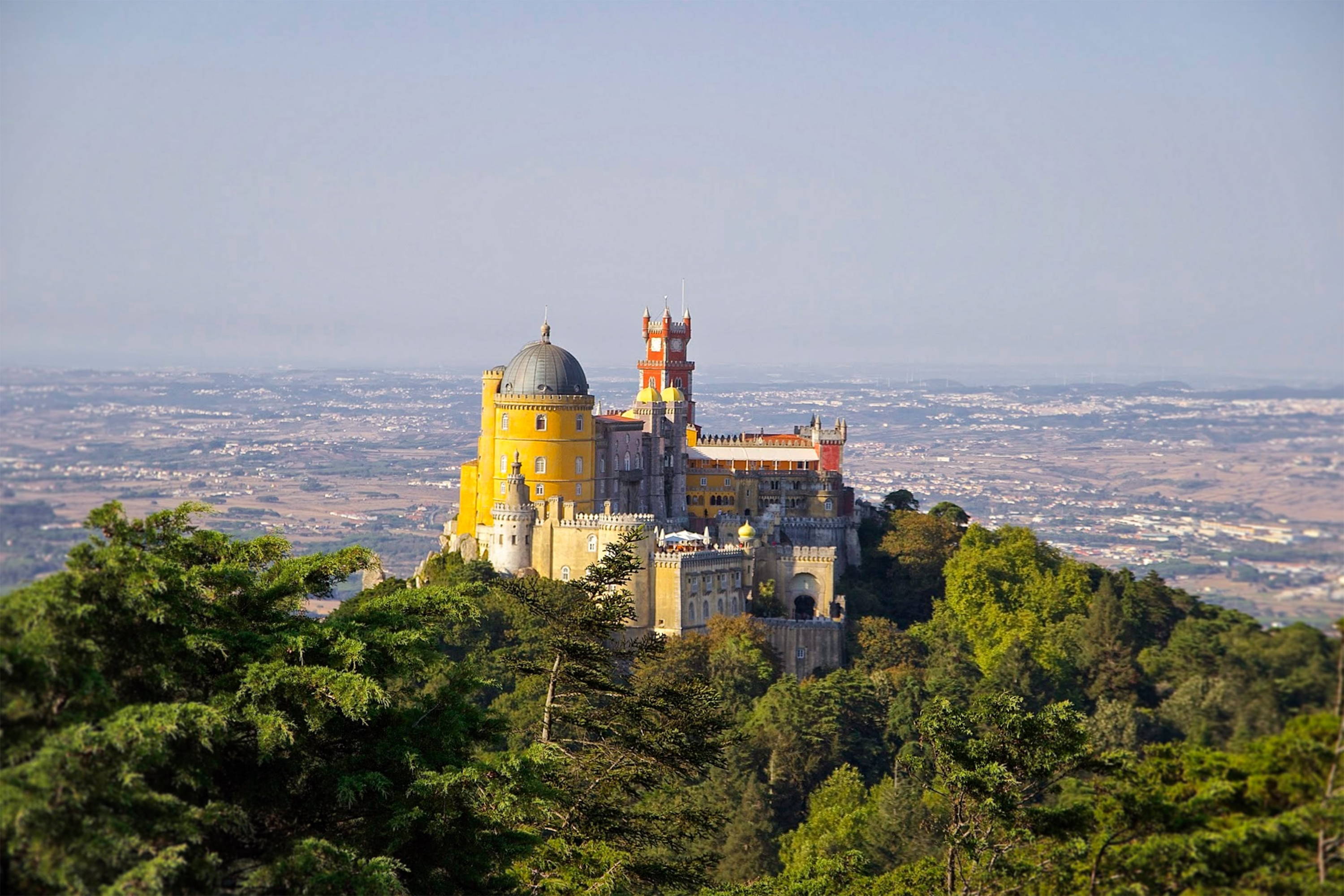 Known as one of the seven wonders of Portugal, the Palace of Pena, or Pena National Palace, was adapted in 1839 by King Consort Dom Fernando II of Saxe Coburg-Gotha. Previously, it had been used as a monastery and church. Visitors can explore the building as well as the nearby grottoes, ponds, fountains and gardens. It has been designated a World Heritage Site by UNESCO.
→ Be exclusively elegant with this trendy and comfortable footwear!
Edinburgh Castle, Scotland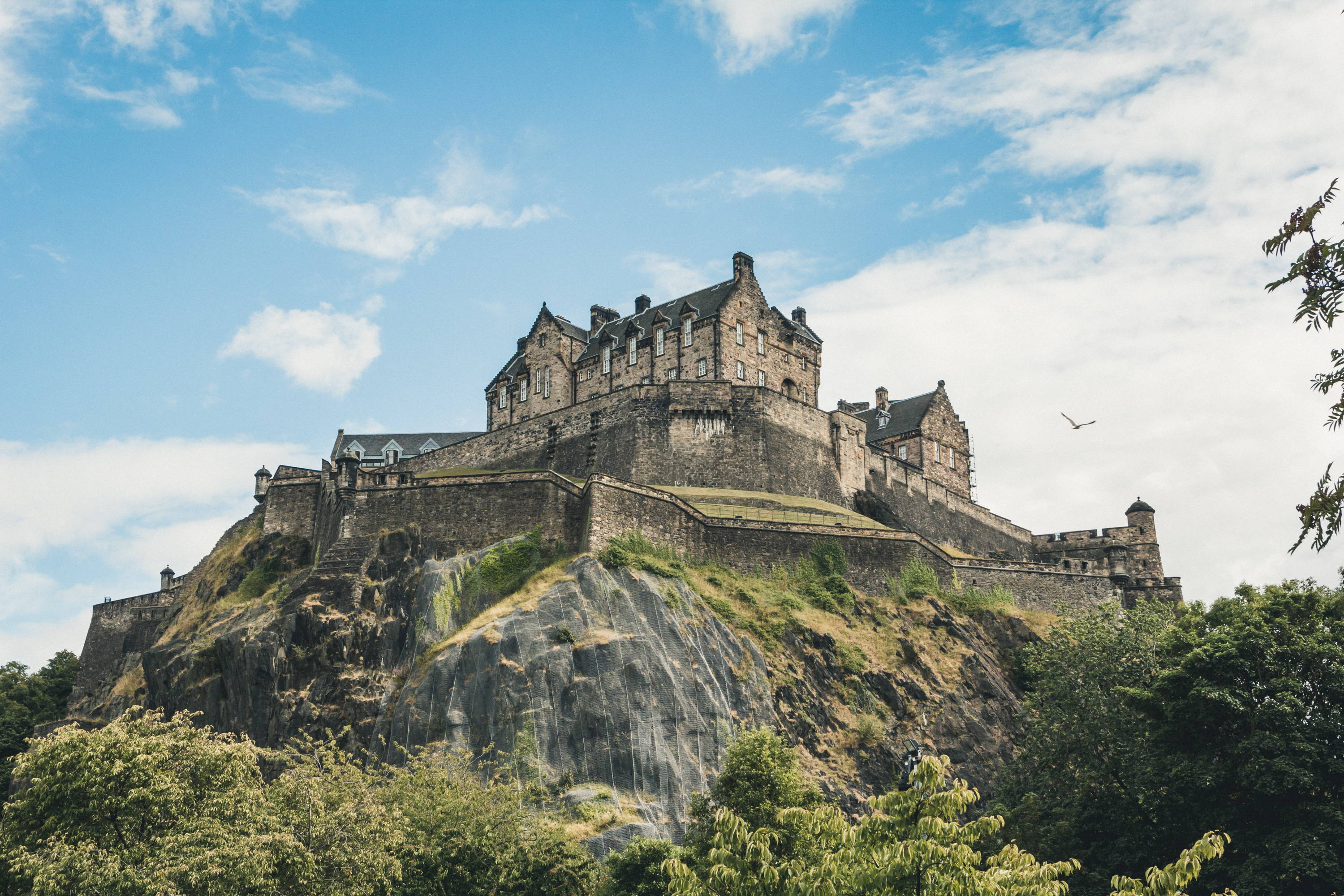 The first mention of Edinburgh Castle comes in 638 AD, after an invasion by the Angles. Throughout the centuries, the castle has been home to royalty, from Queen Margaret in 1093, to Mary Queen of Scots, who gave birth to Prince James there in the castle in 1566. The castle is open seven days a week for visitors and tourists to explore. In 2009, more than one million individuals visited the castle. More recently, the castle has been known for the supposed paranormal activity that occurs within its walls. In 2001, Edinburgh Castle was the site of a large paranormal investigation.
→ These traveling essentials will definitely be handy in times of need!
Windsor Castle, London, England
The official residence of the Queen of England, Windsor Castle is more than 1,000 years old. It spans 13 acres and is open to the public for tours of spaces like St. George's Chapel, the Drawings Gallery and Queen Mary's Dolls House. Visitors can also explore the States Apartments, which are furnished with treasures from the royal family. For groups that claim reservations, there are special tours, like "From Great Kitchen to State Apartments," which explores the history of royal dining, and a guided visit to the Great Kitchen and Royal Undercroft, which are not typically open to the public. Visitors can also book evening tours.
The Chateau de Versailles, France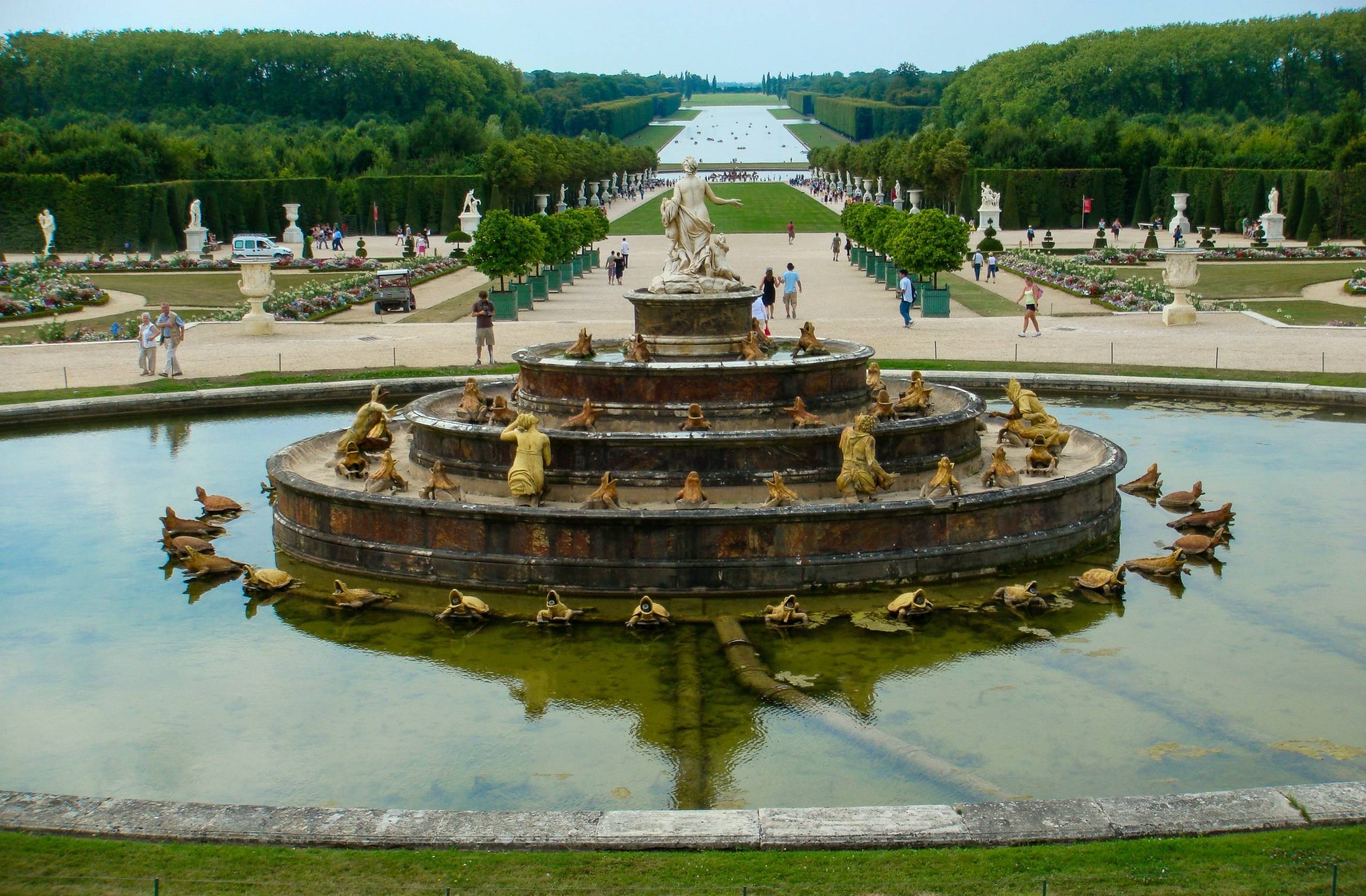 This castle, the Palace of Versailles had its beginnings as a hunting lodge, evolved into the royal residence and was later turned into a museum when the French royals ceased to use the castle as a residence. Under King Louis XIV, the hunting lodge was transformed into a palace and royal residence. Nearby, he built a series of gardens and fountains as well. The treaty that ended the Revolutionary War was signed at Versailles in 1789. The palace isopen to visitors, as are the Trianon Palaces and Marie Antoinette's estate, which are all built near Palace of Versailles.
→ For a fun-filled castle adventure grab this exclusive collection!
Prague Castle, Czech Republic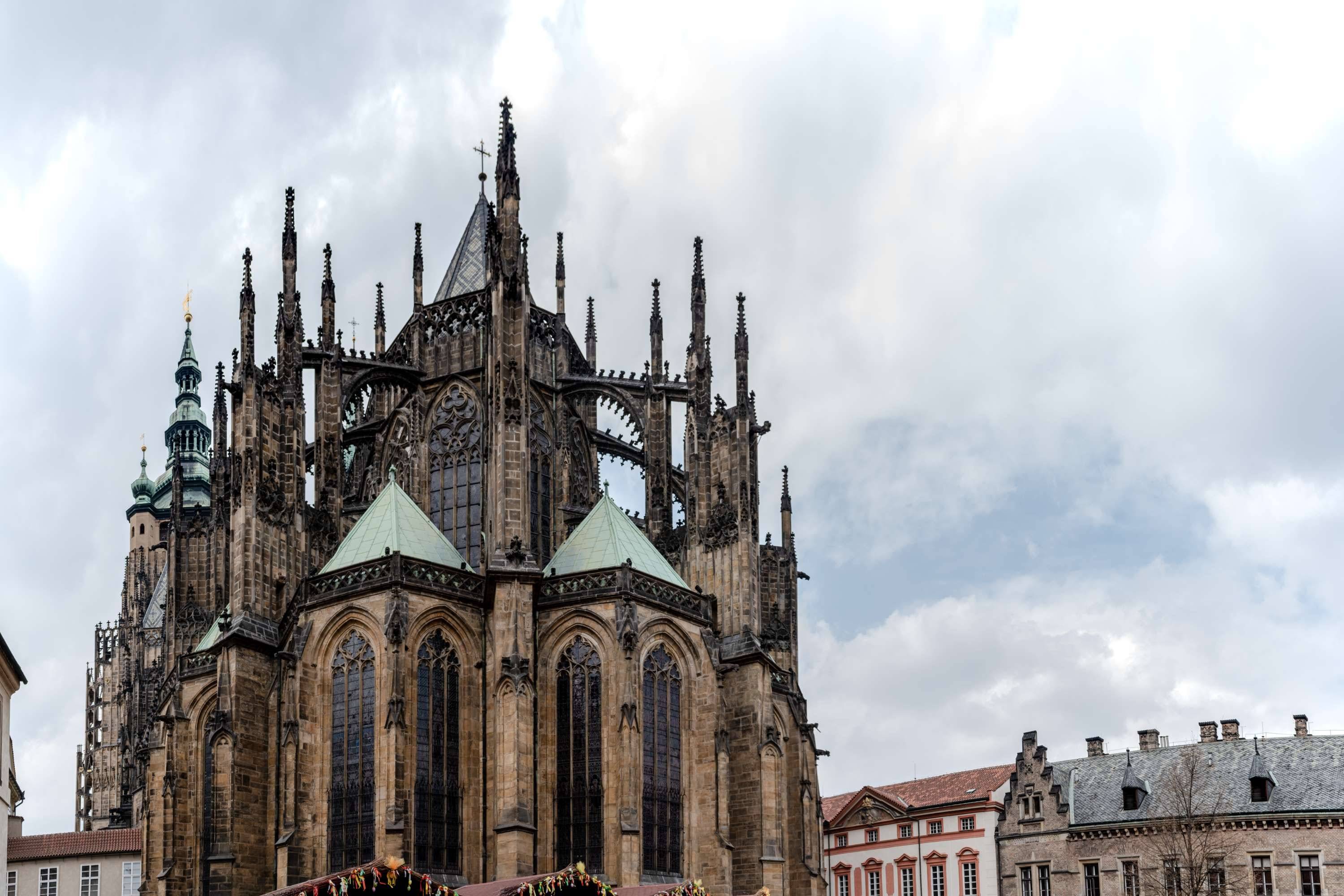 Home to the government of the Czech Republic, Prague Castle is listed in the Guinness Book of World Records as the largest coherent castle in the world. It was likely built around 880, and is a UNESCO World Heritage site. During specific times of the year, visitors can see the Office of the President of the Czech Republic. Visitors can also experience the changing of the guard, explore the castle's gardens and during some exhibitions, see the Royal Summer Palace of Queen Anne, as well as the Theresian Wing.
→ Score premium quality travel bags for your Prague escapade!
Kronborg, Helsingor, Denmark
Thanks to William Shakespeare, Kronborg is known as Hamlet's Castle. This is one of the country's most popular tourist attractions and the most famous castle in Denmark. Visitors can take a self-guided tour, explore the Queen's Summer Residence, known as Fredensborg, including the gardens, or the nearby market town. The castle was first built in the 1420s and known as the "Krogen." Years later, the castle was expanded to the palace that stands today. Whether you're looking to indulge in romantic fairy-tale fantasies or to explore the rich history of royalty across Europe, these castles have stood for centuries. From current royal residences and homes of current government to museums that stand to share a country's history, the castles around Europe provide a glimpse into a way of life that not many people know.
→ Enjoy your relaxing trip in a spectacular way with this lovely collection!
Leave a comment and let us know what you think of these castles and plan your visit to your favorite castles with Trekeffect!
Share Your Travel Experiences With Us
We want to hear from you! What are your thoughts on the article? What did you find most interesting and do you have any of your own experiences you can you share with us to make this article even better? Let us know in the comments!
---
Back to Travel