How to Get $30 Jewelry for Free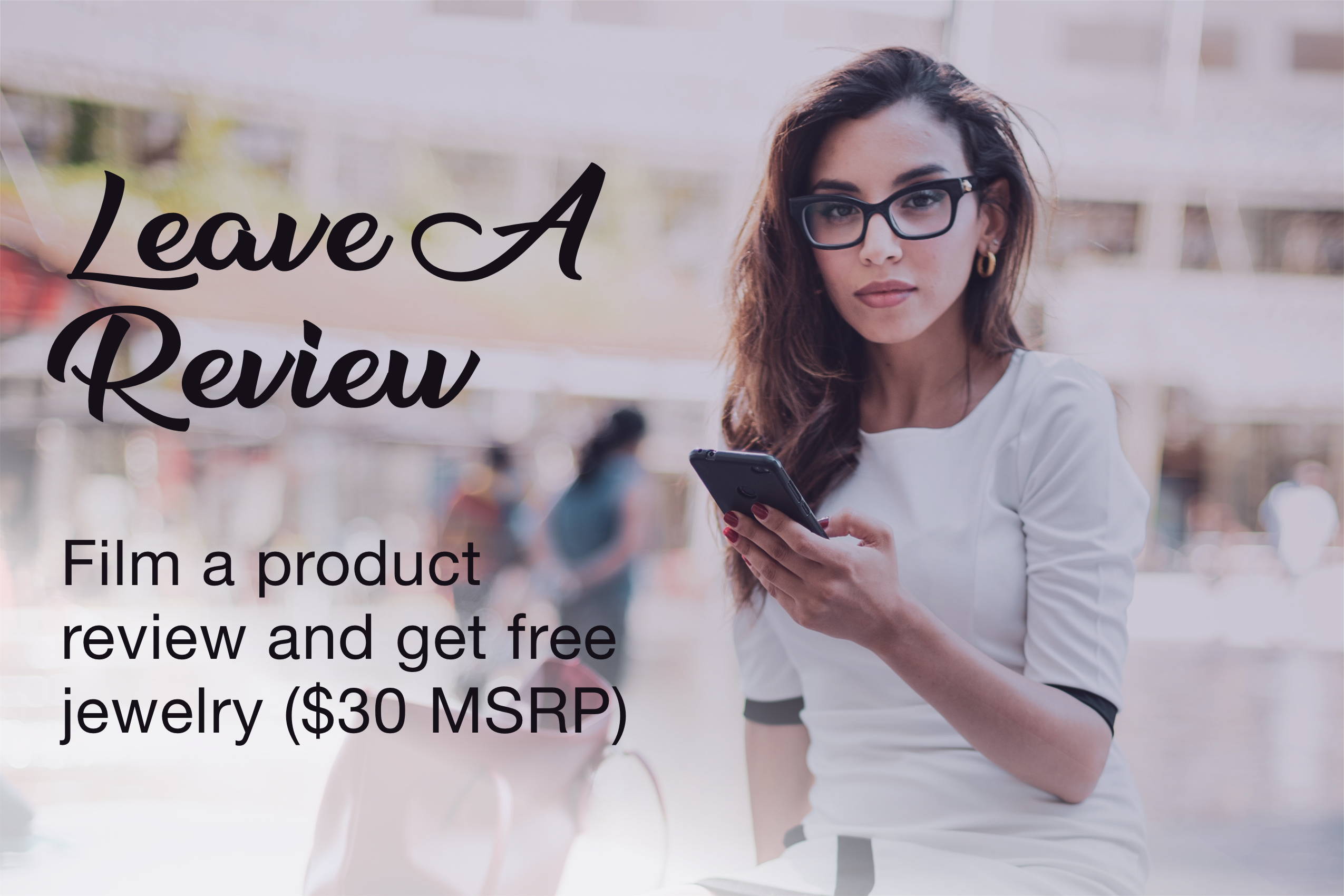 How it works:
Simply send in a product review video talking about your overall experience with our products and win $30 worth of Jewelry! Take your pick at one of the items below.
In order to qualify:
You don't need to be good at editing to win - just shoot a quick video from your phone. The video must be at least 1-2 minutes in length and it will be judged on originality, creativity, and overall appeal. In addition, the submission must mention Trekeffect. It must be an original video, and the reviewer must talk about the overall shopping experience of one of our products.



Upload your video review straight to YouTube.

Important: All submissions require a link to the product in the video description, (so other YouTubers can easily find it) and a disclaimer that you are part of the contest using the hashtag #trekeffectgiveaway

Copy the URL of your uploaded video review from Youtube and post it to your Facebook.
Privacy must be set to public and tag our official Facebook page with hashtag #trekeffect


Email us the youtube link to support@trekeffect.com with subject: Video Product Review. In the email, include your address and which item you'd like for free so that we can ship it to you.  
Contest details:
The video reviewer will receive a piece of jewelry of value at $30 USD MSRP.
Purchase a swimsuit through our Online Store, Instagram Shopping, and/or Trekeffect Official Facebook Page to be eligible for the contest.
Prizes to be given away are the products mentioned above.
This promo is in conjunction with other ongoing promotions.
Prizes are tax free unless you live in the State of Connecticut.
Cancelled orders will not be included in the promo.
The winners will be done based on the following criteria: (1) relevance to the product purchased (50%), (2) Originality (20%), (3) Creativity (20%), and (4) Overall appeal (10%).
Winners will be notified through www.trekeffect.com, and official Trekeffect Social Media Accounts (Facebook, Instagram, Twitter). A registered email will also be sent to the address provided.
The prize will be shipped to the address provided for free.
Prize cannot be exchanged for cash or other products.
Employees of Trekeffect including their relatives up to second degree of consanguinity or affinity are disqualified from joining the promotion.
Winners will be announced via Trekeffect Website and the Trekeffect Official Facebook Page.
If you have any questions, contact customer support.